You are currently browsing the category archive for the 'SFIP News and Information' category.
SFIP's Microgrid Systems Lab (MSL) leads the grid modernization technology accelerator, the X_GRID Acceleration Hub, which has successfully completed its initial development phase with the formation of a coalition of key regional stakeholders. X_GRID is designed to accelerate national efforts to improve grid resilience and sustainability, while creating a foundation for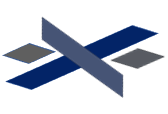 strategic economic development in New Mexico and the southwest, based on the region's distinctive assets in the grid modernization arena. The current coalition partners are: Read the rest of this entry »
A multi-organization team led by SFIP's Microgrid Systems Lab has proposed the Whole Energy Systems Transitions (WEST) project for funding through a new program in New Mexico, the Collaborative Zone Grants. Created by three leading local philanthropies, the McCune, Thornburg, and Santa Fe Community Foundations, the grant "…is an opportunity for collaborations of organizations and other entities to apply together for multi-year funding to test, prove and support approaches to New Mexico's challenges that extend beyond the mission of any single organization."
The WEST proposal addresses the funders' framing question, "What would an equitable energy transition look like for New Mexico communities?" Within that framework, the main issue the project seeks to address is that NM's transition to a 21stcentury energy system – which we define as sustainable, resilient, and equitable – will have both universal impacts on all New Mexicans (primarily due to economic diversification from the state's reliance on fossil fuel production), and also diverse impacts on the various different types and sizes of communities (rural, urban, traditional, Native American), and depending on their economic base and vitality. Read the rest of this entry »
Building on a successful workshop in January of 2018, SFIP's Microgrid Systems Laboratory (MSL) has partnered with the Sustainable Native Communities Collaborative (SNCC) to form the Energy Sovereignty Institute (ESI). ESI is a not-for-profit social initiative, designed to promote the benefits of decentralized energy systems and technologies for Native American communities, and to advance their availability and use.
SNCC focuses on culturally and environmentally sustainable development with American Indian, First Nations, and Indigenous communities. As sustainable energy, housing, and community design are inextricably woven together in any effective development framework, SNCC and MSL combine the needed skills, experience, and networks to advance a shared mission and agenda. Read the rest of this entry »
The U.S. Department of Commerce's Economic Development Administration has awarded a Public Works grant to SFIP's Microgrid Systems Lab partner, Santa Fe Community College (SFCC). This EDA investment will support SFCC's Building Energy Automation and Microgrid Training Center (BEAMtc), supplied with the necessary equipment to train workers to meet industry driven job demand. The total project budget is over $700,000, with cost-share from the State of New Mexico and Siemens Industry. 
Siemens, recently acknowledged as the leading microgrid company in North America, was a partner in the Building Energy for a Sustainable Tomorrow (BEST) initiative that informs the design of the Building Energy Automation Lab. The national BEST Center supports publicly-funded 2- and 4-year colleges with programs in heating, ventilation, air conditioning and refrigeration (HVAC/R), controls, building automation, and energy/facilities management. Sponsored by Advanced Technological Education grants from the National Science Foundation, this national collaborative promotes state-of-the-art building technician education and dissemination of the latest research, technology, and industry collaborations in energy efficient buildings. Current partners are Laney College (CA), Georgia Piedmont Technical College, Milwaukee Area Technical College, and Lawrence Berkeley National Laboratory. Read the rest of this entry »
The Microgrid Systems Laboratory (MSL), an SFIP joint venture with Santa Fe Community College, was pleased to help develop and participate in the Santa Fe Energy Summit of August, 2015. Convened by U.S. Senator Martin Heinrich, in collaboration with Santa Fe Mayor Javier Gonzalez, the Summit "…brought together experts, business and tribal leaders, public officials, and decision makers to advance the clean energy economy in northern New Mexico through innovation, investment, smart policies, and collaboration." Senator Heinrich sits on the Senate Energy and Natural Resources Committee, and has proposed and promoted legislation bearing on several aspects of grid modernization.
MSL Managing Director David Breecker worked with staff at the City and the Senator's New Mexico office to help plan and design the event. MSL was then asked to form a Microgrid Panel as one of three break-out sessions (along with Tribal Energy and the Energy/Water Nexus), which met following keynote remarks from the Senator, and from distinguished guest DOE Deputy Secretary Elizabeth Sherwood-Randall. Video of the keynotes, including the Senator's extensive discussion of the value of microgrids and MSL's contributions, can be seen here, and a radio interview with the Senator and Mayor can be heard here. Read the rest of this entry »
A team comprising SFIP's Microgrid Systems Lab, the University of New Mexico's Center for Emerging Energy Technologies, NM State University, and NM Tech has been selected to submit the New Mexico proposal to the U.S. Department of Energy's Office of Science, under its current EPSCoR funding opportunity. DOE's Experimental Program to Stimulate Competitive Research (DOE EPSCoR) is a federal-state partnership program designed to enhance the capabilities of designated states and territories to conduct sustainable and nationally competitive energy-related research. DOE EPSCoR addresses this mission by fostering competitions for scientific and engineering research in states and territories that have demonstrated a commitment to develop their research bases and to improve the quality of science and engineering research conducted at their universities and colleges. Read the rest of this entry »
SFIP's Place Sourced Impact Investing project is now moving into implementation; and given the problems plaguing the financial sector, and its apparent inability to create true prosperity, this partnership with the Story of Place Institute may come at an opportune time. To quote Pavan Sukhdev of Corporation 2020, the market-centric economic model "…is recession-prone, leaves too many people unemployed, widens the gap between the rich and the poor, creates ecological scarcities that affect water and food, and generates envrironmental risks such as climate change." We can do better.
Building on last Spring's preparatory work, the PSII implementation strategy has two major components. First, it calls for the selection of a small group of pilot projects and social entrepreneurs, with whom we'll work very closely to maximize their ventures' potential returns across a broad range of capitals (e.g., financial, social, human, built, and natural), at the community scale.  Read the rest of this entry »
SFIP enjoyed some very favorable local press coverage last week, in the Santa Fe New Mexican and  Albuquerque Business First (summarized below). This is especially gratifying because SFIP, while global in its outlook and desired impact, works at the community scale; and we find that northern New Mexico and Santa Fe are often great test-beds for developing community-centric solutions.
In addition, SFIP has an economic development role to play in the local economy. Indeed, its genesis was as an economic development strategy for Santa Fe, posing the question:  Can a city do technology-based economic development without a research university to draw on?  And posing the answer:  let's position Santa Fe as a globally recognized center for creative problem solving.  The original plan called for an ambitious physical facility, that would host leading organizations in residence for extended periods to assist them with their innovation challenges.  Then came the recession… Read the rest of this entry »