You are currently browsing the category archive for the 'energy' category.
SFIP's Microgrid Systems Lab (MSL) leads the grid modernization technology accelerator, the X_GRID Acceleration Hub, which has successfully completed its initial development phase with the formation of a coalition of key regional stakeholders. X_GRID is designed to accelerate national efforts to improve grid resilience and sustainability, while creating a foundation for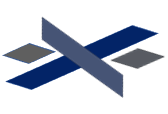 strategic economic development in New Mexico and the southwest, based on the region's distinctive assets in the grid modernization arena. The current coalition partners are: Read the rest of this entry »
Three outstanding professionals recently joined MSL's Advisory Board, expanding the scope and deepening the expertise within our network. Please join us in welcoming Scott Backhaus, Doug Orr, and Peter Ambs: Read the rest of this entry »
New Mexico Research Institutions Win Major NSF Award
SFIP's Microgrid Systems Laboratory joins universities and national labs for microgrid focus
The National Science Foundation has awarded $20 million to a consortium of research institutions to develop the New Mexico SMART Grid Center. With local cost-share, total funding for the five-year program is $24 million.
The consortium, comprised of the University of New Mexico, New Mexico State University, and New Mexico Tech, with Sandia National Laboratories, Los Alamos National Laboratory, and the Microgrid Systems Laboratory, will work toward modernizing the nation's electric grid to become SMART (Sustainable, Modular, Adaptive, Resilient, and Transactive). Read the rest of this entry »
A multi-organization team led by SFIP's Microgrid Systems Lab has proposed the Whole Energy Systems Transitions (WEST) project for funding through a new program in New Mexico, the Collaborative Zone Grants. Created by three leading local philanthropies, the McCune, Thornburg, and Santa Fe Community Foundations, the grant "…is an opportunity for collaborations of organizations and other entities to apply together for multi-year funding to test, prove and support approaches to New Mexico's challenges that extend beyond the mission of any single organization."
The WEST proposal addresses the funders' framing question, "What would an equitable energy transition look like for New Mexico communities?" Within that framework, the main issue the project seeks to address is that NM's transition to a 21stcentury energy system – which we define as sustainable, resilient, and equitable – will have both universal impacts on all New Mexicans (primarily due to economic diversification from the state's reliance on fossil fuel production), and also diverse impacts on the various different types and sizes of communities (rural, urban, traditional, Native American), and depending on their economic base and vitality. Read the rest of this entry »
Building on a successful workshop in January of 2018, SFIP's Microgrid Systems Laboratory (MSL) has partnered with the Sustainable Native Communities Collaborative (SNCC) to form the Energy Sovereignty Institute (ESI). ESI is a not-for-profit social initiative, designed to promote the benefits of decentralized energy systems and technologies for Native American communities, and to advance their availability and use.
SNCC focuses on culturally and environmentally sustainable development with American Indian, First Nations, and Indigenous communities. As sustainable energy, housing, and community design are inextricably woven together in any effective development framework, SNCC and MSL combine the needed skills, experience, and networks to advance a shared mission and agenda. Read the rest of this entry »
The National Renewable Energy Laboratory (NREL) is collaborating with SFIP's Microgrid Systems Lab (MSL), a partnership with Santa Fe Community College (SFCC), in their efforts to develop an advanced campus-wide microgrid for training, research, and testing and validation. NREL is a member of MSL, and SFCC is a founding MSL partner with responsibility for workforce and professional development initiatives.
The campus microgrid will be a state-of-the-art facility, unique among community colleges and comparable to university campus installations, with an emphasis on supporting the college's educational mission, sustainability goals, operational efficiencies, and MSL's strategic objectives. It will link existing assets, including a 1.5 megawatt photovoltaic array and a district heating and cooling system, with new technology that is capable of demonstrating the full range of advanced microgrid functionality. Read the rest of this entry »
The Microgrid Systems Laboratory (MSL), an SFIP joint venture with Santa Fe Community College, was pleased to help develop and participate in the Santa Fe Energy Summit of August, 2015. Convened by U.S. Senator Martin Heinrich, in collaboration with Santa Fe Mayor Javier Gonzalez, the Summit "…brought together experts, business and tribal leaders, public officials, and decision makers to advance the clean energy economy in northern New Mexico through innovation, investment, smart policies, and collaboration." Senator Heinrich sits on the Senate Energy and Natural Resources Committee, and has proposed and promoted legislation bearing on several aspects of grid modernization.
MSL Managing Director David Breecker worked with staff at the City and the Senator's New Mexico office to help plan and design the event. MSL was then asked to form a Microgrid Panel as one of three break-out sessions (along with Tribal Energy and the Energy/Water Nexus), which met following keynote remarks from the Senator, and from distinguished guest DOE Deputy Secretary Elizabeth Sherwood-Randall. Video of the keynotes, including the Senator's extensive discussion of the value of microgrids and MSL's contributions, can be seen here, and a radio interview with the Senator and Mayor can be heard here. Read the rest of this entry »
SFIP's Microgrid Systems Lab (MSL) recently took a significant step toward fulfilling the goal of integrating creative problem solving techniques with challenges and processes in other domains. The following post originally appeared in the MSL news blog on May 5, 2014:
In support of its human factors work on the DOE-India microgrid pilot feasibility study, MSL convened a cross-sector workshop of a dozen experts drawn from a broad range of  relevant disciplines and on-the-ground experience. The highly successful workshop was co-facilitated and hosted by the Santa Fe Art Institute (an affiliate of MSL partner institution the Santa Fe Innovation Park) and its director Sanjit Sethi, an expert in "design thinking" and its application to many problem-solving settings. It featured a user-centered design approach to the Human, Social, and Cultural ("HSC") factors bearing on successful technology and energy projects in rural community settings. Joining Sanjit in leading the session were MSL General Manager David Breecker, and Christian Casillas, who recently completed his Ph.D. at the Energy and Resources Group of the University of California, Berkeley. Christian did his field work in community participatory energy planning in Nicaragua, and also has practical experience in India. Read the rest of this entry »
A team comprising SFIP's Microgrid Systems Lab, the University of New Mexico's Center for Emerging Energy Technologies, NM State University, and NM Tech has been selected to submit the New Mexico proposal to the U.S. Department of Energy's Office of Science, under its current EPSCoR funding opportunity. DOE's Experimental Program to Stimulate Competitive Research (DOE EPSCoR) is a federal-state partnership program designed to enhance the capabilities of designated states and territories to conduct sustainable and nationally competitive energy-related research. DOE EPSCoR addresses this mission by fostering competitions for scientific and engineering research in states and territories that have demonstrated a commitment to develop their research bases and to improve the quality of science and engineering research conducted at their universities and colleges. Read the rest of this entry »