You are currently browsing the category archive for the 'Uncategorized' category.
The Energy Sovereignty Institute (ESI, a partnership between SFIP's Microgrid Systems Lab and the Sustainable Native Communities Collaborative) held its inaugural Tribal Energy Workshop in June, 2019.  A group of over 40 attendees and subject matter experts convened for two days to discuss a range of topics and themes related to energy development and transitions in Native American communities, and by all accounts found the sessions highly valuable in enabling them to advance energy planning with their tribes.
ESI is a social innovation initiative designed to promote the benefits of decentralized energy systems and technologies for Native American communities, and to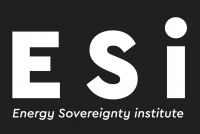 advance their availability and use. Attendees at the 2019 workshop, which focused on New Mexico, included members of the Navajo Nation and the Pueblos of Cochiti, Laguna, San Felipe, Santa Domingo, Santa Clara, Nambe, Picuris, and Jemez, and also included seven student interns from Sandia National Laboratories' Indian Energy Program. Read the rest of this entry »
MSL has begun planning and development of the X_GRID Acceleration Hub.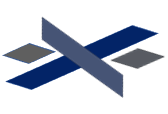 X_GRID is designed to accelerate national efforts to improve grid resilience and sustainability, while creating a foundation for strategic economic development in New Mexico, based on the state's distinctive assets in the grid modernization arena.
The Need
In line with the urgency of the grid modernization challenge, substantial resources are being invested in R&D by the public, utility, and industry sectors. DOE's Office of Electricity and Grid Modernization initiatives, the NSF-funded New Mexico SMART Grid Center, EPRI's Integrated Grid initiative, and new technology introductions by industry incumbents and startups are making important progress.
But the difficulties of developing and deploying commercialized products are formidable, given the highly regulated and Balkanized nature of the industry, the premium placed on reliability, constraints on cost recovery, and lack of incentives for innovation. As stated in a recent report from Breakthrough Energy, Advancing the Landscape of Clean Energy Innovation:
The Energy Sovereignty Institute (SFIP's Microgrid Systems Lab partnership with the Sustainable Native Communities Collaborative) will convene a workshop and summit of key New Mexico tribal energy stakeholders in the summer of 2019. This event will begin the process of developing ESI's programming across a number of critical areas, deepening its resources in support of New Mexico tribes, and then expanding this model to national scale. The workshop is generously funded by Enterprise Community Partners and Cornerstones Community Partnerships.
The Institute is a social innovation initiative designed to promote the benefits of decentralized energy systems and technologies for Native American communities, and to advance their availability and use.  Read the rest of this entry »
Three outstanding professionals recently joined MSL's Advisory Board, expanding the scope and deepening the expertise within our network. Please join us in welcoming Scott Backhaus, Doug Orr, and Peter Ambs: Read the rest of this entry »
New Mexico Research Institutions Win Major NSF Award
SFIP's Microgrid Systems Laboratory joins universities and national labs for microgrid focus
The National Science Foundation has awarded $20 million to a consortium of research institutions to develop the New Mexico SMART Grid Center. With local cost-share, total funding for the five-year program is $24 million.
The consortium, comprised of the University of New Mexico, New Mexico State University, and New Mexico Tech, with Sandia National Laboratories, Los Alamos National Laboratory, and the Microgrid Systems Laboratory, will work toward modernizing the nation's electric grid to become SMART (Sustainable, Modular, Adaptive, Resilient, and Transactive). Read the rest of this entry »
SFIP's Microgrid Systems Laboratory (MSL), in partnership with Member organization the University of New Mexico, is co-lead on a proposal to the National Science Foundation's Smart and Connected Communities Program. The project, entitled "Integrated Planning for Public Transit and Electricity Distribution Networks, In an Era of Autonomous Vehicle Fleets," also involves the City of Albuquerque and its new Bus Rapid Transit (BRT) system as a community partner, and is under consideration for $3 million in funding over a three-year term. This innovative integrated research project draws from UNM's electrical, civil and mechanical engineering, computer science, economics, and architecture and community planning faculties, and includes behavioral, social, and data science elements.
Smart and connected communities everywhere will be affected by two major – and interrelated – infrastructure shifts, already underway: in the transportation sector, the shift to electric and autonomous vehicles (EVs and AVs) and fleets; and in the energy sector, the shift to decentralized and decarbonized electricity systems. Together, these will have profound implications for many aspects of urban planning and design. Read the rest of this entry »
New Mexico Highlands University, one of two core partners in SFIP's affiliate the Center for Cultural Technology, will offer expanded opportunities thanks to a new degree program to be offered by the Department of Media Arts & Design. On November 17th, the New Mexico Board of Finance approved the MFA in media arts and cultural technology in a unanimous vote. According to Professor Miriam Langer, the new MFA program will build upon a strong 10-year partnership between Highlands and the New Mexico Department of Cultural Affairs in the Center for Cultural Technology (CCT). The partnership places paid interns in museums and other cultural institutions throughout the state as part of the university's one-of-a-kind AmeriCorps Cultural Technology (ACT) program. Each MFA student will be required to complete a minimum of 600 hours of internship in a cultural setting. Highlands is now submitting the new MFA to the Higher Learning Commission, the university's accrediting agency, for approval. The new program will begin fall semester 2017. Read the rest of this entry »
The following post originally appeared on the Microgrid Systems Lab news page:
MSL Partner Santa Fe Community College (SFCC) and its Sustainable Technologies Center has received two funding commitments in support of its Microgrid Education Center (MEC), which now begins its planning and development phase. Together, these commitments address both curriculum and associated equipment and infrastructure, including a campus-wide functional microgrid testbed, in a way that supports MSL's overall mission and objectives.
The Microgrid Education Center will provide technical training, ongoing development for industry professionals, custom training for industry, and upper-level courses and advanced degrees through university partnerships, along with "train the trainer" offerings for global applications. The electric industry workforce is graying rapidly, and will require large numbers of new workers soon, with concurrent growth internationally in rural electrification. In order to keep pace with the technological innovations affecting the industry, there will be a crucial need for appropriately trained technical staff at all levels and sectors of the industry, a need that MEC will help address.
This post originally appeared on SFIP's Microgrid Systems Lab (MSL) news:
Human, Social, And Cultural Practices Work Advances
MSL is pleased to announce that its inaugural research publication is available for download: Human, Social, And Cultural Practices For Rural Electrification Using Microgrids develops a critical set of insights and tools to ensure the success of rural microgrid (and other technology) deployments based on essential aspects of community engagement and input. This work was the subject of the MSL-hosted workshop in May 2014, and formed part of a Stage 1 feasibility study for rural deployments in India. MSL is now part of a consortium comprising MSL Members General MicroGrids, Inc. and The Energy and Resources Institute, along with Alstom Grid USA, India Smart Grid Forum, and India's TERRE Policy Center, which is assembling funding for Stage 2 design and deployment work. In addition, MSL is developing the Center for Participatory Energy Practice (CPEP), and through it will support training and community engagement work in the field. Read the rest of this entry »
Santa Fe's next generation of Social Entrepreneurs have arrived
After careful deliberation by an expert panel of judges, Impact Network Santa Fe (an SFIP collaboration with the Story of Place Institute) has chosen its first class of social entrepreneurs to venture on a five month fellowship to gear their businesses for optimum results. Social enterprises are those that harness market forces and utilize business skills and practices in order to achieve a social objective, and are a critical element of the overall INSF initiative.
The IN Santa Fe Challenge Fellowship is an opportunity for select social entrepreneurs to seed their projects, learn, grow and sustain their enterprises. It brings together a small number of social entrepreneurs for a five-month period with supporting members of the community to develop integrated business plans that can leverage the systemic impact of their startup ventures. These projects were selected through a competitive challenge, and winners will work closely with a team of topical experts and resource networks. Beyond the five-month "challenge" period, IN Santa Fe will continue to serve as a networking and resource support platform for these entrepreneurs.
Winners of the INSF fellowship are… Read the rest of this entry »